FARGO, N.D., (October 17, 2019) - Dakota Air Parts Int'l., Inc. announced that they will be attending the Tri-Service Asian Defense & Security Exhibition in Bangkok, Thailand, November 18-21. Dakota Air Parts is exhibiting in the U.S. Pavilion at Booth #X05.
The Defense & Security exhibition covers land, air and sea military equipment, defense technology, and internal security. New technology provides the opportunity to lower vulnerability while increasing preparedness for both natural disasters and terrorism. The show will consist of displays, presentations, live demonstrations, and many networking opportunities.
Dakota Air Parts offers competitive pricing on parts without compromising quality or safety. They understand the importance of reliable technology and reflect that in their inventory available for military, government, business, and personal use.
Representatives from the two partner companies will be available throughout the show to address any questions. Visit https://calendly.com/dakotaairparts or use the widget below to schedule an independent meeting with representatives at the show.
Can't make it to the show? Our representatives will be available for meetings in Thailand through the 10th of December by appointment.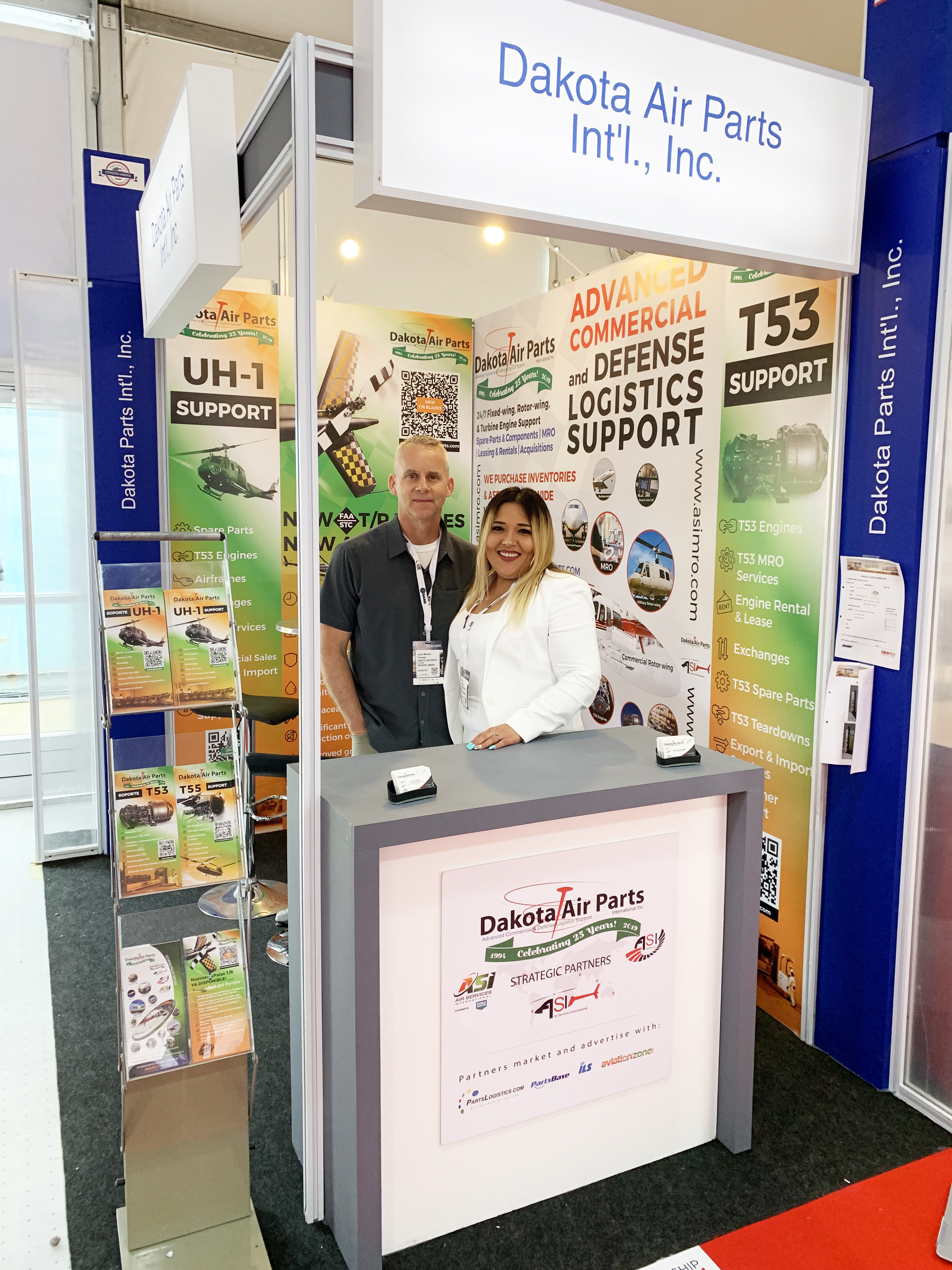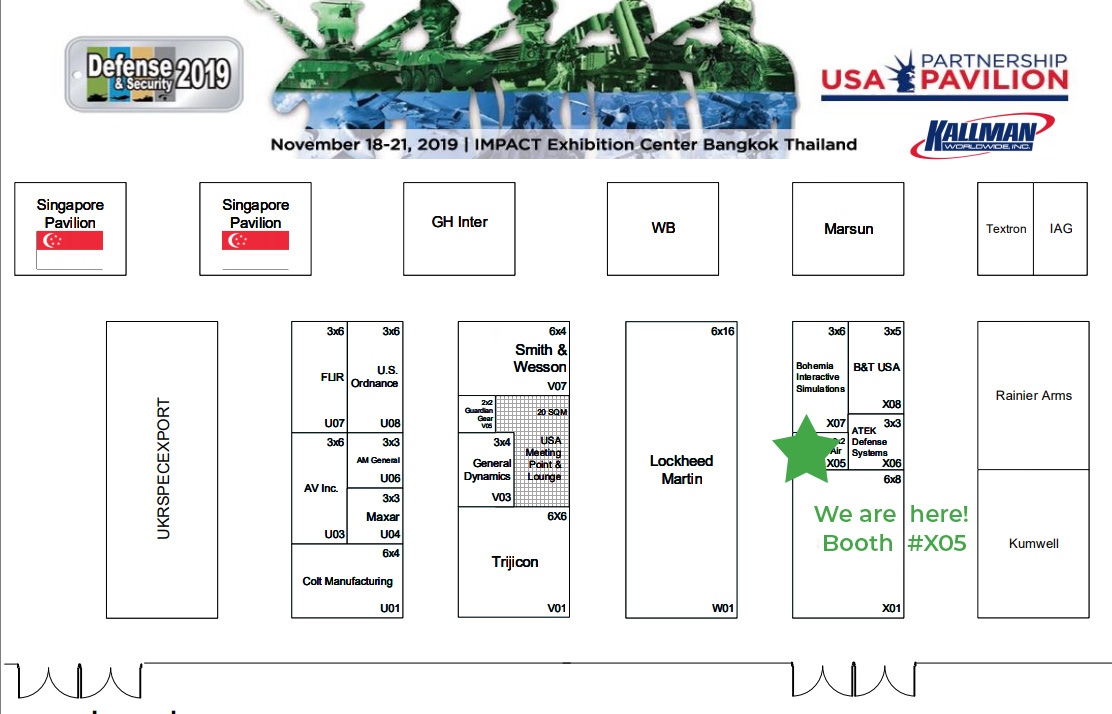 Booth 2019 Floorplan
About Dakota Air Parts Intl., Inc. (www.dakotaairparts.com)
Dakota Air Parts specializes in the buying, selling and support of a variety of rotor-wing and fixed-wing aircraft, turbine engines, and parts - OEM & aftermarket. Dakota Air Parts has access to the most diverse parts information infrastructures in the world, allowing them to offer the most competitive pricing without compromising quality or delivery to customers worldwide.
Contact Us
+1 (701) 297-9999
sales@dakotaairparts.com